Scientific Evidence about Escribo Play
For more information on the impact of Escribo Play on children's learning and school management, read our scientific articles.
Reading Gains in Private Schools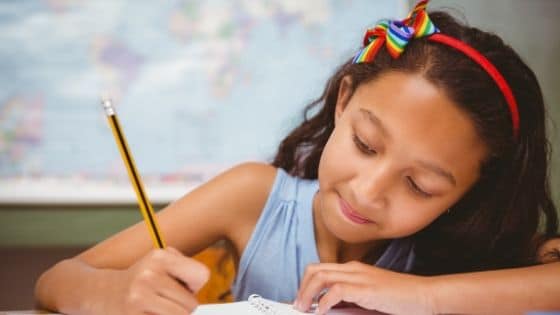 The use of Escribo's games in private schools enhances children's reading learning by 68% and writing by 48%. This result was identified in a study with 749 children and 62 teachers from 17 schools. This randomized controlled experiment was the largest ever conducted in Brazil's early education schools. The results were published in the scientific journal Educational Researcher. The research, supported by Facepe and CNPq, was conducted by researchers from Johns Hopkins University and leading Brazilian universities. Read the paper.
Reading Gains in Public Schools
Escribo Play app was also developed to strengthen learning in public schools. With it, children develop language and mathematics skills from early education. An experiment with 351 early education children was conducted to assess the impact of using Escribo Play in districs. Classes that used the app improved 3.63 times more in reading and 2.78 times more in writing than children who didn't use it. Read the scientific paper published in Computers & Education, the leading EdTech journal.
The use of Escribo's games strengthens the learning of various foundational mathematics skills. It generates 2.27 times more progress in number identification, 2.78 times more in counting, 1.73 times more in recognizing geometric shapes, and 1.41 times more in spatial orientation. The results were published in Computers & Education, a high-impact scientific journal. The research, supported by Facepe and CNPq, included scholars from Johns Hopkins University and New York University. Read the paper.
Reliable and useful reports to strengthen teaching and learning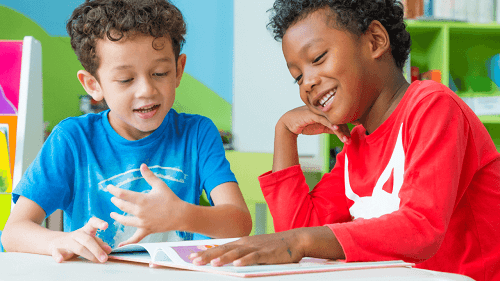 To assess the accuracy and usefulness of Escribo Play's learning reports, we conducted an experiment with 152 teachers who taught 1,795 students. A total of 3,926 reports were evaluated by a team from 16 schools. Coordinators validated 100% of the reports that teachers received. 96% of teachers rated the reports as useful or very useful. 92% of families considered them useful or very useful to support children's growth. These results are under peer-review.
Online Teaching and Learning Professional Development
Escribo has proven excellence in professional development that meet the needs of undergraduates, teachers, and school leadership. In this course, participants increased their self-efficacy for teaching in online environments by 62%. This evidence was discovered in a quasi-experimental study conducted with 283 teachers. The study was presented at the 2021 Biennial Meeting of the Society for Research in Child Development and published in Social Sciences & Humanities Open.
Science of Reading Professional Development
Another widely adopted PD course is the Science of Reading: How the Best Teachers in the World Teach Their Children to Read, launched in November 2020 and available online. Participants showed 2.3 times more progress in the knowledge of the topics covered than the average results usually obtained by other evidence-based PDs. To reach this conclusion, we evaluated a sample of 630 teachers in pre- and post-tests with a standardized instrument.
more advance in science of reading knowledge
Fostering the Science of Learning
Escribo supports researchers and graduate studentes conducting experiments and qualitative inquiry regarding teaching and learning. We can create new games together and assess their learning outcomes. If you want to propose a study involving the usage of Escribo Play, our games, technologies or previous interventions, please get in touch with us.